We have added multiple rare / unique gems to our Rare or Unique Items page including several Clive Barker items published as early as 1991!
CLIVE BARKER'S SHADOWS IN EDEN 1991 HCDJ SLIPCASE SIGNED LIMITED #466/500 FINE CONDITION
CLIVE BARKER'S BOOKS OF BLOOD 2001 STEALTH EDITION NEW AND UNREAD SIGNED AND NUMBERED SLIPCASED HARDCOVER
SHADOW TOME OF BLACK LABYRINTH BOOK II: PRISONER 489 BY JOE R. LANSDALE COLOR ILLUSTRATED BY SANTIAGO CARUSO
PRIME EVIL STEPHEN KING 1988 SIGNED LIMITED TRAYCASED HARDCOVER #81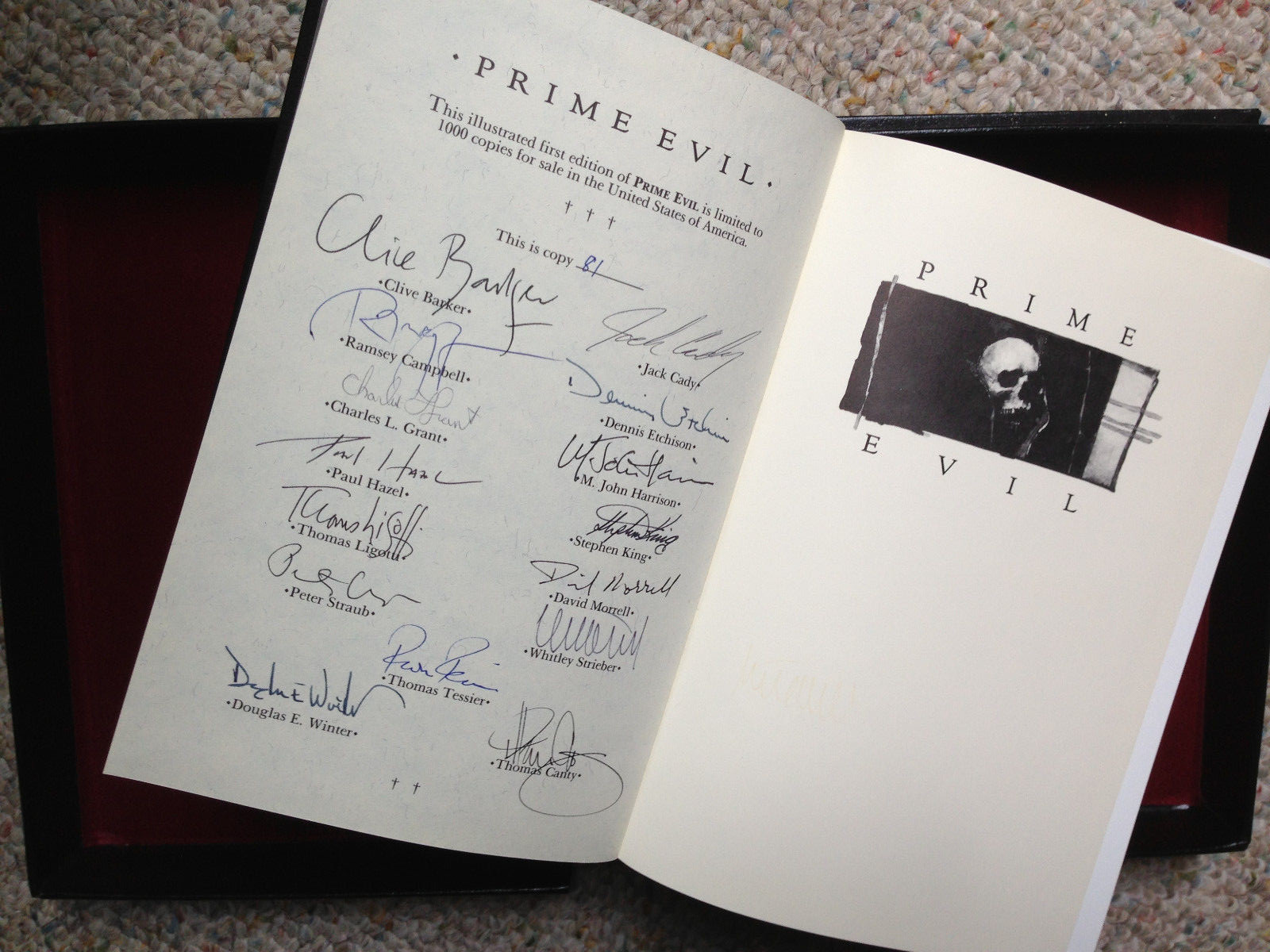 The post Rare Clive Barker Items Now Available on Rare or Unique Items Page! appeared first on Dark Regions Press - Books of Horror, Fantasy and Science Fiction.